Best ACT Test Prep Courses and Tutoring in Stockholm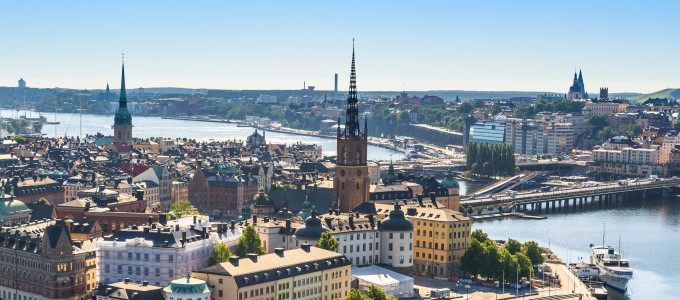 Stockholm students can achieve elite ACT scores with Manhattan Review's comprehensive ACT prep services. We offer a full range of effective ACT learning plans, from on-site or online ACT prep courses to private ACT tutoring and ACT practice tests. Whichever option you choose, you'll be fully engaged in a superior learning experience based on innovative methods of instruction, implemented by Stockholm's most qualified test prep educators. Our students become highly proficient in all ACT-relevant academic skills, and they also learn how to craft efficient study plans and how to use vital testing abilities. With consistent improvement on ACT practice assessments, your self-confidence will shoot up, which will boost your scores even more. Manhattan Review is an international test prep company that has taught thousands of students worldwide how to receive elite test scores. We have served major cities in Europe, Asia, South America, North America, and Africa since 1999, and our instruction has facilitated countless acceptances to highly selective universities. Begin your ACT preparation process today by contacting Manhattan Review in Stockholm for more information on our services and answers to your questions.
Some universities are more helpful than others when it comes to reporting statistics on standardized testing and admissions. One institution that is laudable for its transparency in this regard is the University of California-Los Angeles, which publishes fairly detailed numbers on the ACT and admissions. According to UCLA data, the middle-50% ACT composite score range for all applicants was between 24 (the 25th percentile) and 31 (the 75th percentile), which would place the median somewhere between 27 and 28. Admitted students as a group scored 3-4 points higher than the total applicant pool, with middle-50% scores of 28 to 34 and a median of approximately 31. UCLA applicants with ACT composite scores of 30 or higher were accepted at a rate of more than 36%, which greatly exceeds the rate for students in the next-lowest score range of 26-29 (about 13%) and the overall acceptance rate of 18%. Elite ACT scores will (at the very least) double the odds of admission to this particular school.
High test scores always impress admissions officials at selective universities. Manhattan Review's ACT prep courses and ACT private tutoring have helped numerous students gain admission to world-class schools such as Yale, Princeton, Columbia, Harvard, the University of Pennsylvania, the University of Chicago, Stanford, the Massachusetts Institute of Technology, Johns Hopkins, Georgetown, Dartmouth, Brown, Carnegie Mellon, Harvey Mudd College, the University of Virginia, Georgia Tech, and a lengthy list of other top institutions. Prestigious companies have hired Manhattan Review's former ACT clients, including Fortune 500 firms such as New York Life Insurance, Archer Daniels Midland, JP Morgan Chase, World Fuel Services, and Berkshire Hathaway. Past Manhattan Review students also work for the best companies in Stockholm, including Columbitech, Ericsson, Seamless Distribution Systems, Iptor Supply Chain Systems, and Swedbank. Start setting the stage for a lifetime of accomplishment with Manhattan Review's ACT prep services for undergraduate university applicants living in the Stockholm area.
Stockholm
Primary Course Venue:

Sheraton Stockholm Hotel
Tegelbacken 6
Stockholm 101 23, Sweden

NOTE: We do NOT typically have staff at the venue, so email us before visiting the venue.
Meet a Stockholm ACT Tutor: Louis Y.
Louis Y. graduated magna cum laude from the University of Wisconsin-Madison with a bachelor's degree in political science. He then earned a master's degree in history from the University of California-Los Angeles, where he was a graduate teaching assistant. He wrote his master's thesis on the politics of early San Francisco, which is his native city.
Louis has been teaching ACT private tutoring sessions as well as on-site and online ACT group courses for the past eight years. He joined the staff of Manhattan Review's Stockholm branch after stints in New York City and in Boston. His ACT instruction has been characterized as highly effective by his students, many of whom have been accepted to American universities in the top 25 nationally.
Our Books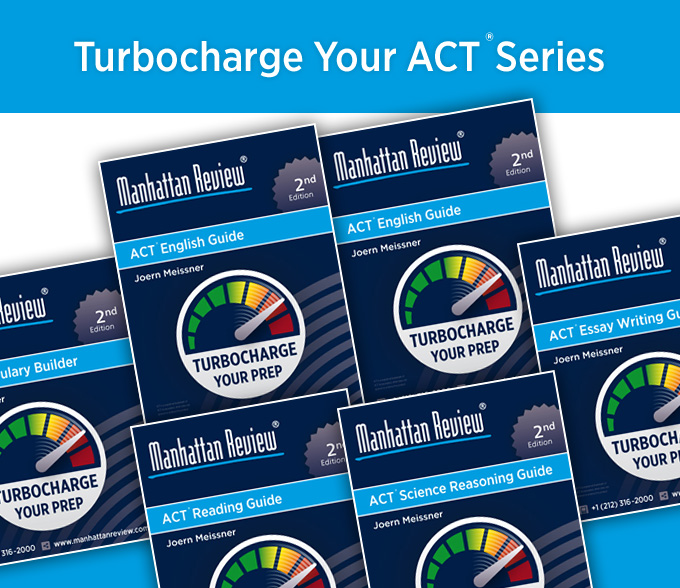 As Seen In