Best SAT Test Prep Courses and Tutoring in Stockholm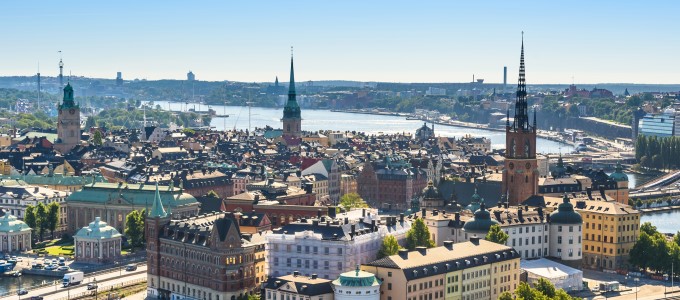 Manhattan Review is an international test prep company that offers a full complement of SAT services in Stockholm. Our SAT options for Stockholm students include on-site SAT prep courses, SAT private tutoring, online instruction for the SAT, and SAT practice tests. Manhattan Review's SAT teaching has helped thousands of students in major cities around the world (including Stockholm) receive high test scores and gain acceptance to the English-speaking world's top universities. We have been a respected resource for SAT preparation since our company was founded in 1999, and we are known throughout the industry for a series of innovations in test prep teaching and learning. Our students master SAT content abilities, SAT study techniques, and SAT testing skills, all of which combine to maximize SAT performance. Our highly qualified tutors use engaging methods of instruction and rigorous course materials to produce an effective learning experience for all types of students. Start improving your SAT scores and prospects for college admission today with Manhattan Review in Stockholm.
Manhattan Review's SAT students in Stockholm and other world cities are often accepted to elite universities, such as Harvard, Stanford, Princeton, the University of Pennsylvania, the University of Chicago, the Massachusetts Institute of Technology, Johns Hopkins, the University of California-Berkeley, the University of Virginia, Dartmouth, Cornell, Brown, Columbia, the University of California-Los Angeles, Northwestern, and many more. Our students also succeed in their professional lives, and they are regularly hired by organizations around the world. Some have opted for jobs at Stockholm's top companies, including Nexit Ventures, Seamless Distribution Systems, Tobii Technology, ICA Gruppen, and Swedbank. We've also seen our former students hired by Fortune 500 companies, including New York Life Insurance, World Fuel Services, Express Scripts Holding, Bank of America, and JP Morgan Chase. Find out more about how Manhattan Review's SAT prep services in Stockholm can help you succeed. Contact our Stockholm office today for further information on our SAT prep courses and SAT private tutoring.
According to the College Board, the SAT was taken by approximately 1.71 million students during the most recent testing year for which data are available. The average sectional scores for the total group of test-takers were 533 Evidence-Based Reading and Writing (EBRW) and 527 Math, for a mean composite score of 1060. The College Board considers an EBRW score of 480 and a Math score of 530 (total score of 1010) to be the college and career readiness benchmarks for a high school senior. However, an SAT score of 1010 is far below average at most selective universities. Students admitted to good schools usually come from the top 20% of test-takers (total score of 1200 and above), if not the top 5% (total score of 1400 or higher). The median SAT scores for new students at the University of California-Berkeley, for instance, are approximately 690 EBRW and 730 Math. Approximately half of UC Berkeley's first year students received EBRW scores of at least 700, and about 60% were at 700 or above in Math. Students will have greater odds of acceptance to any university if they can exceed that institution's SAT averages.

Funny, made things clear and related things to real life. The SAT / ACT course was very helpful, I don't think I would've improved my reading skills without it. This course also gave me strategies to break down a reading. I got a feel for the SAT and had practice in areas I struggled in.
- Niaema Fox (This student took our SAT preparation course)
Stockholm
Primary Course Venue:

Sheraton Stockholm Hotel
Tegelbacken 6
Stockholm 101 23, Sweden

NOTE: We do NOT typically have staff at the venue, so email us before visiting the venue.
Meet a Stockholm SAT Tutor: Ingrid A.
Ingrid A. has been teaching the SAT in a variety of instructional formats since 2010. She began her SAT tutoring career in her native Atlanta, and has been affiliated with Manhattan Review in Stockholm since 2016. She is also a faculty member at an international secondary school in the Stockholm area, where she teaches a number of science courses, including biology, chemistry, and physics.
Ingrid completed a bachelor's degree in chemistry at the University of Georgia and a master's degree in education at the University of Florida. Her course evaluations show that she is a gifted teacher who makes her students enthusiastic about learning. In her spare time, Ingrid is an avid fan of college basketball. She also enjoys walking her two dogs, playing board games, and running.
Our Books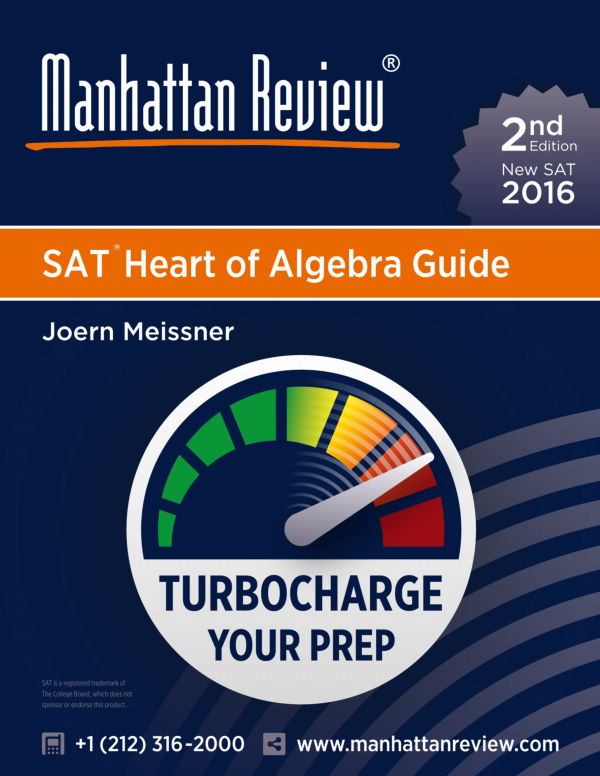 As Seen In