Best LSAT Test Prep Courses and Tutoring in Stockholm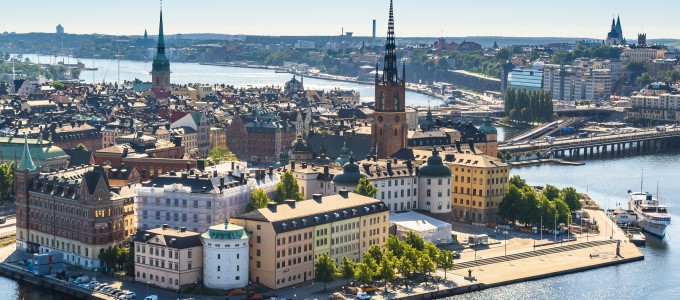 Stockholm applicants to law schools in the United States can receive the best available preparation services for the Law School Admission Test (LSAT) with Manhattan Review, the world's top company for international student test prep instruction. Founded in 1999, Manhattan Review has produced tens of thousands of favorable standardized testing outcomes for clients in large cities around the world. Our company fully serves the city of Stockholm with a flexible complement of LSAT learning plans, including on-site LSAT prep courses, one-on-one LSAT tutoring, and online LSAT group instruction. We are also a trusted and respected provider of LSAT practice tests, which are invaluable to the LSAT preparation process. Manhattan Review students learn how to use their existing academic skills to become expert LSAT test-takers with mastery of LSAT exercises, study techniques, and testing strategies. Learn more about our LSAT programs, our instructors, and our scheduling plans by contacting Manhattan Review in Stockholm right away, either online, by email, or by phone.
Manhattan Review students have been accepted to the most highly ranked law schools in the United States. Thousands of our LSAT clients have matriculated at elite institutions such as Yale Law School, Harvard Law School, Georgetown Law Center, the University of Virginia School of Law, Northwestern University's Pritzker School of Law, the University of Southern California's Gould School of Law, the University of California's Hastings College of the Law, Columbia Law School, Stanford Law School, Vanderbilt Law School, and many more. Manhattan Review's LSAT clients regularly complete their law degrees and enter the job market with the skills and knowledge that employers require. Some of our former LSAT students are now lawyers for organizations in the private sector, including firms on the Fortune 500 list and businesses based in Stockholm (Microsoft, State Farm Insurance, Exxon Mobil, Ericsson, Nordea, and Swedbank, to name a few). Others have taken jobs in the public sector, at government agencies, charities, or advocacy groups. Your future in the law begins with an outstanding law school application, which must feature high LSAT scores.
Strong LSAT performance has been shown to greatly increase the odds of acceptance to selective law schools. The University of Minnesota Law School's overall acceptance rate is about 44%, but there are dramatic differences in admit rates when they are broken down by LSAT score. Less than 12% of all applicants with LSAT scores of 154 or lower are accepted into this institution, and the admit rate is 23% for applicants with LSAT scores between 155 and 159. Students with scores of 160-164, at 45%, roughly match the overall acceptance rate. Applicants with LSAT scores of 165 or higher are accepted at a rate of nearly 90%, even if their undergraduate GPAs were less than stellar. Minnesota applicants with GPAs between 3.0 and 3.24 and LSAT scores of 165+ enjoy an admit rate of more than 87%. Conversely, applicants with GPAs of 3.75 or above and LSAT scores below 150 were only about 19% likely to be admitted. In many cases, a high LSAT score can more than make up for a low GPA, and elite LSAT performance will boost any applicant's prospects.

Hello, I just wanted to let you know that the current class that i am taking is really helping my studies. George has been a great help and I thank you for fitting the class into my busy schedule.
- Simone (This student prepared for the LSAT with us)
Stockholm
Primary Course Venue:

Sheraton Stockholm Hotel
Tegelbacken 6
Stockholm 101 23, Sweden

NOTE: We do NOT typically have staff at the venue, so email us before visiting the venue.
Meet a Stockholm LSAT Tutor: Hadji T.
Hadji T. is a lawyer and LSAT educator who has over a decade of experience teaching LSAT prep in a variety of learning contexts. He began his LSAT tutoring career while in law school, and was later hired by Manhattan Review in New York. After distinguishing himself at our home office, he was transferred to Stockholm in 2017, and he has become one of our most widely respected local LSAT instructors.
Hadji earned a bachelor of arts in philosophy at the University of New Hampshire, and then completed a JD at Brooklyn Law School. As a lawyer, he has experience working for a major New York City law firm, and he has also served as a public defender. Originally from Philadelphia, Pennsylvania, Hadji is a devoted fan of the city's sports teams, especially the Philadelphia Eagles.
Our Books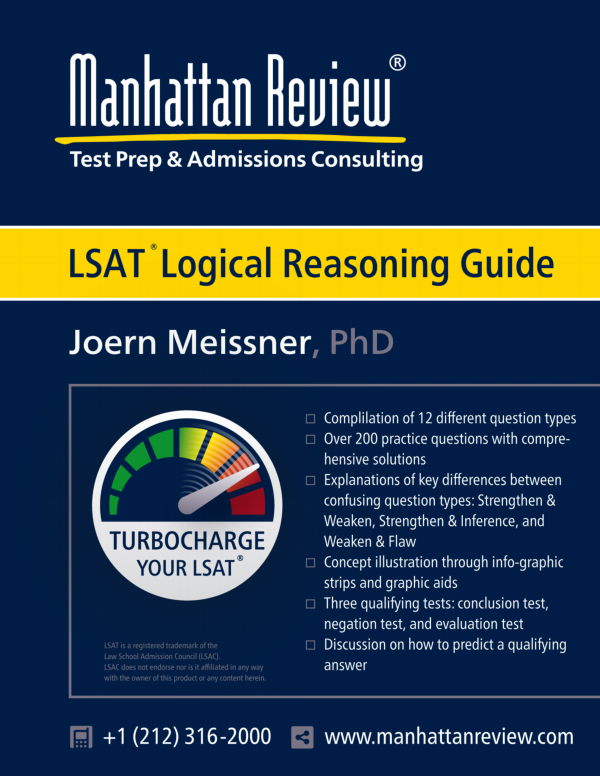 As Seen In