Best GRE Test Prep Courses and Tutoring in Stockholm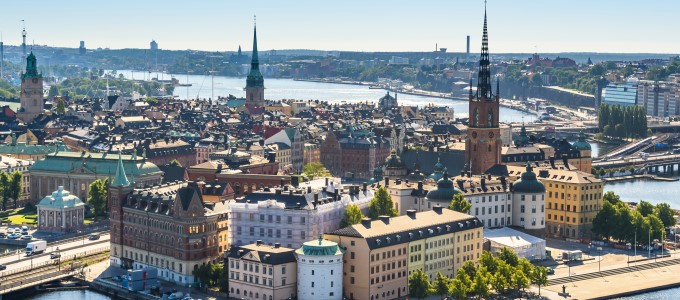 Manhattan Review in Stockholm offers the area's most engaging and effective preparation services for the Graduate Record Examination (GRE). Graduate school applicants in the Stockholm region can maximize their GRE scores and improve their prospects for graduate school admission with our on-site GRE prep courses, online GRE classes, GRE private tutoring, and GRE practice tests. Manhattan Review is an international educational services company that has been facilitating success on major standardized tests since our company was founded in 1999. Thousands of our students in Stockholm and other cities have received upper-percentile GRE scores and gained acceptance to graduate degree programs at the English-speaking world's most selective universities. All of our GRE offerings are taught by Stockholm's most qualified test prep educators, who use innovative instructional methodologies to implement rigorous course content. Our students learn the most important GRE content skills, the most effective study techniques, and the most practical testing strategies for optimal score results. Join Manhattan Review's legacy of success today by contacting us for more information on our Stockholm GRE prep courses and private tutoring.
The quality of Manhattan Review's GRE instruction is ultimately demonstrated by the elite graduate school acceptances of our many former students. Our GRE clients have entered graduate programs at Harvard, Princeton, the Massachusetts Institute of Technology, Oxford, King's College London, Cambridge, the University of Pennsylvania, Johns Hopkins, Carnegie Mellon, the University of Edinburgh, the University of California-Berkeley, Cornell, Dartmouth, Columbia, the London School of Economics, the University of Melbourne, Australian National University, and many more. Manhattan Review's past GRE clients have also been successful on the job market. Some have been hired by Fortune 500 firms, such as New York Life Insurance, Twenty-First Century Fox, JP Morgan Chase, Express Scripts Holding, and Enterprise Products Partners. Others are now employed by top companies in Stockholm, including Nexit Ventures, Scandic Hotels, Handelsbanken, Iptor Supply Chain Systems, and Telia Company. At Manhattan Review, we're happy to boast about the accomplishments of our former clients, but we are even more focused on facilitating academic and professional success for the next generation of graduate students.
One reason that standardized testing remains an important part of the graduate school admissions process is grade inflation, which is a well-documented phenomenon. According to one comprehensive study, the average undergraduate GPA in 1983 was about 2.83. By 2013, the mean college GPA had risen to approximately 3.15. An "A" is now the most commonly given college grade, representing nearly 45% of the total (in the 1960s, a "C" was by far the most widely assigned grade). This pattern can also be seen at individual schools. The mean GPA at the University of California-Los Angeles, for example, was 3.27 in 2015 and 2.83 in 1983. The average GPA at UCLA hasn't been below 3.0 since 1989. Grade inflation at the undergraduate level has created a graduate school applicant pool in which almost everyone seems to be above average, at least in terms of GPA. It is therefore not surprising that universities still rely on standardized tests, which are not influenced by these trends.

Bill was wonderful! He was most helpful very thorough and patient. He explained everything multiple ways and answered all our questions. I appreciated the solutions work he did.
- Linnet (This student did GRE tutoring)
Stockholm
Primary Course Venue:

Sheraton Stockholm Hotel
Tegelbacken 6
Stockholm 101 23, Sweden

NOTE: We do NOT typically have staff at the venue, so email us before visiting the venue.
Meet a Stockholm GRE Tutor: Ruthie T.
Ruthie T. joined Manhattan Review's Stockholm team of GRE educators last year after a nine-year career teaching GRE prep in the Boston area. She holds a bachelor's degree in English from Amherst College and a master's degree in education from Boston University, where she served as a graduate teaching assistant. Originally from Worcester, Massachusetts, Ruthie currently lives outside of Stockholm with her husband, a local businessman.
Ruthie's GRE instruction has helped students from numerous arts, humanities, and sciences disciplines receive high GRE scores. Her GRE students have been admitted to elite universities in the United States, United Kingdom, and Canada. In her spare time, Ruthie follows the Boston Red Sox. She also enjoys ice skating, running, and staying in touch with her family in Massachusetts.