Best GMAT Test Prep Courses and Tutoring in Stockholm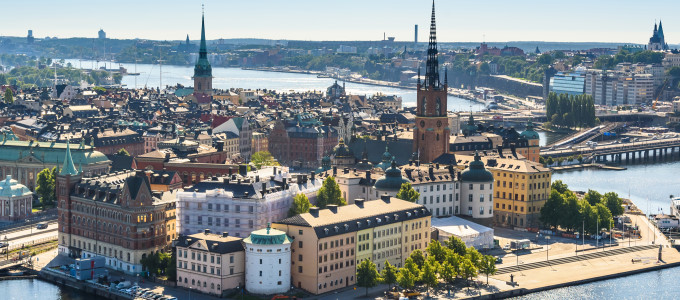 Manhattan Review is a global educational services company that helps students in Stockholm and other major cities prepare for the Graduate Management Admission Test (GMAT). We offer several effective GMAT preparation options for business school applicants living in Stockholm, including virtual GMAT classroom instruction in online interactive format, group GMAT courses in on-site format, one-on-one GMAT tutoring, and GMAT practice tests. Manhattan Review is an industry leader in GMAT teaching and learning, and all of our GMAT offerings are characterized by innovative teaching and highly favorable learning outcomes. Our company employs the most qualified GMAT tutors and classroom instructors in Stockholm, all of whom work tirelessly to facilitate student success. Manhattan Review students learn how to master all of the relevant GMAT content skills, how to organize their study plans for optimal effectiveness and efficiency, and how to maximize their scores with practical testing abilities and strategies. Get started on Stockholm's best GMAT preparation right away by contacting Manhattan Review for more information on our GMAT prep courses, GMAT private tutoring, and ancillary services such as MBA admissions consulting.
Completing an MBA or other graduate business degree is almost certain to dramatically improve job prospects and lifetime earnings. U.S. News & World Report recently published a survey that demonstrated a high rate of employment for recent MBA graduates, finding that 88% had found jobs within three months of finishing their degree programs. Graduates of the top 15 business schools were even more likely to find work quickly, with an employment rate between 95% and 100%. The Stanford Graduate School of Business had the highest average salary and bonuses for last year's graduates, at over $164,000 per year. Stanford was closely followed by the Wharton School at the University of Pennsylvania ($163,500), Harvard Business School ($163,200), Columbia Business School ($160,800), and the University of Chicago's Booth School of Business ($157,600). At least 10 prominent business schools facilitated mean starting salaries of $150,000 per year or more. Among the 113 business schools that responded to the U.S. News survey, 73 reported new alumni starting annual compensation of $90,000 per year or above.
Selective business schools produce strong employment outcomes for their graduates, but these institutions generally expect high GMAT scores from their applicants. Manhattan Review students have consistently met the standards of elite programs at Harvard Business School, the Stanford Graduate School of Business, Northwestern University's Kellogg School of Management, Columbia Business School, the Sloan School of Management at the Massachusetts Institute of Technology, the University of Pennsylvania's Wharton School, the University of Michigan's Ross School of Business, the University of Virginia's Darden School of Business, and many more. Former Manhattan Review students regularly complete their graduate business degrees and enter or re-enter the workforce at Fortune 500 companies, including Archer Daniels Midland, World Fuel Services, Bank of America, CVS Health, and JP Morgan Chase. We also have former GMAT clients who are now contributing to important companies in Stockholm, such as Nordea Bank, SEB Group, Scandic Hotels, Ericsson, and Seamless Distribution Systems. Start working toward your prosperous and successful future in business with Manhattan Review's GMAT prep courses and GMAT private tutoring for aspiring graduate business students living in Stockholm.

I attended a weekend course with Manhattan Review, the perfect timing for me while working. We managed to cover a lot of ground very quickly and I ended up with 760, just what I needed for the Sloan program at London Business School that I will be starting later this year.
- Rupert (This student took our London GMAT weekend course)
Stockholm
Primary Course Venue:

Sheraton Stockholm Hotel
Tegelbacken 6
Stockholm 101 23, Sweden

NOTE: We do NOT typically have staff at the venue, so email us before visiting the venue.
Meet a Stockholm GMAT Tutor: Erik C.
Erik C. has been teaching GMAT group courses in on-site and online formats since 2012, and he is also a highly experienced teacher of individual GMAT prep. Initially hired by Manhattan Review's home office in New York City, Erik relocated to Stockholm last year. Originally from Dayton, Ohio, he is of Swedish descent on his mother's side of the family.
Erik's academic credentials include a bachelor's degree in philosophy from Dartmouth College and a master of business administration from the Stern School of Business at New York University. When he's not teaching GMAT prep, Erik is a financial analyst at a Stockholm financial services company. His favorite leisure activities are skiing, hiking, and a vibrant social life.
Our Books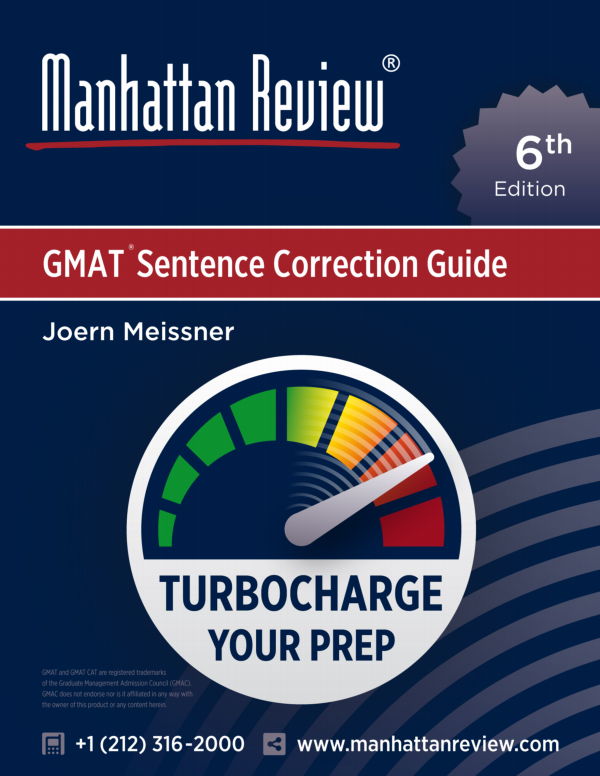 As Seen In